Synopsis:
Cooler today, still muggy
Chance of thunderstorms again this afternoon
Large Upper Level Low in Plain dominates pattern
Hail, damaging winds, and flooding primary concern
Slight chance for tornado
---
Discussion:
Severe Weather Outlook; Slight – no enhanced risk today
---
Current Conditions
We see large upper level low over the Plains once again. The area in purple is the cluster that will be associated with our precipitation today.
This area is accompanied by a shortwave trough, which will help maintain thunderstorm activity.
Below, same cluster, but highlighted in orange for easier viewing
Rainfall over the last day has raised concerns for flooding today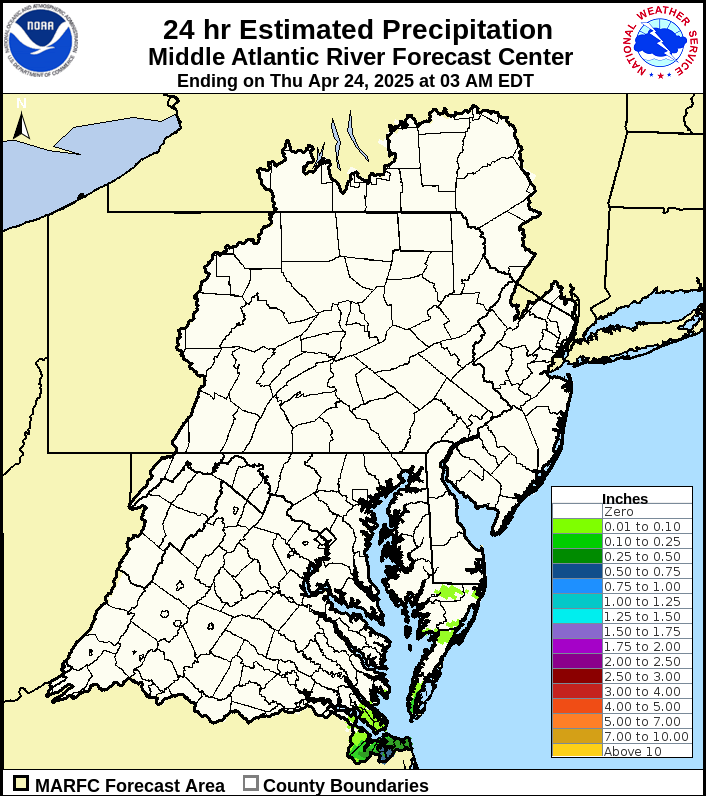 Widespread 1-2″ of rain yesterday with the heavy storms means today's risk for flooding is the primary concern. Flash flooding this afternoon is likely in locations that receive more storms.
---
Model Forecasts
In response to the mid-level circulation moving into our area, a low level low pressure area tries to spin up. Where this surface low goes will be enhanced risk for supercell and a slight chance of tornadoes (very minimal).
We will have a low level jet presence at 850mb, but the wind speeds here only 20-30 knots are not as supportive of for severe thunderstorm development.
CAPE values will be enhanced beneath our attempted surface low
Supercell composite slightly enhanced but again, low level winds less supportive for that compared to yesterday.
Forecasted radar for this afternoon shows a few rounds of storms. Around 4-5 PM isolated pop-up storms begin to form.
And then larger batch moves in at around 8-10 PM with embedded thunderstorm activity.
Soundings
In the purple box I've highlighted the winds, fairly uniform until you reach the surface, and for the most part pretty weak below 300 mb. Uni-directional flow but I am not convinced the environment is unstable enough to form similar bow echoes we say last night. Even still, CAPE does reach above 2000 J/kg and may approach 3000 J/kg. Low level winds do change directions and are, by themselves, rotational. But shear (highlighted in blue box) is low and updrafts need help with "tilting". Still, lifted index is -6, so we know there will be rising motion. In the orange box is where I highlighted the enhanced hail risk.
---
Overall:
Flash flooding biggest concern
Large Upper Level Low over Plains remains
Similar boundary to yesterday (see post) extending from low Plains to off the coast
Cluster of storms moving in from Mid-West
Best rotation in SEPA, so watch for rotating cells
Southern half of PA into SNJ, DE, MD beneath low level low pressure enhanced severe risk
---
---
---
June outlook posted this afternoon (Finally)!!
Follow me on twitter