Rain moving out with cold front
Chance of showers/thunderstorms, especially in N. PA
Cooler today, high temps might touch 80 degrees
Cold Front is on the move in E. PA, some rain will continue in the area throughout the morning
Estimated rainfall with widespread 1″+ amounts in SEPA into SNJ, parts of southern Maryland received up to 4″ of rain.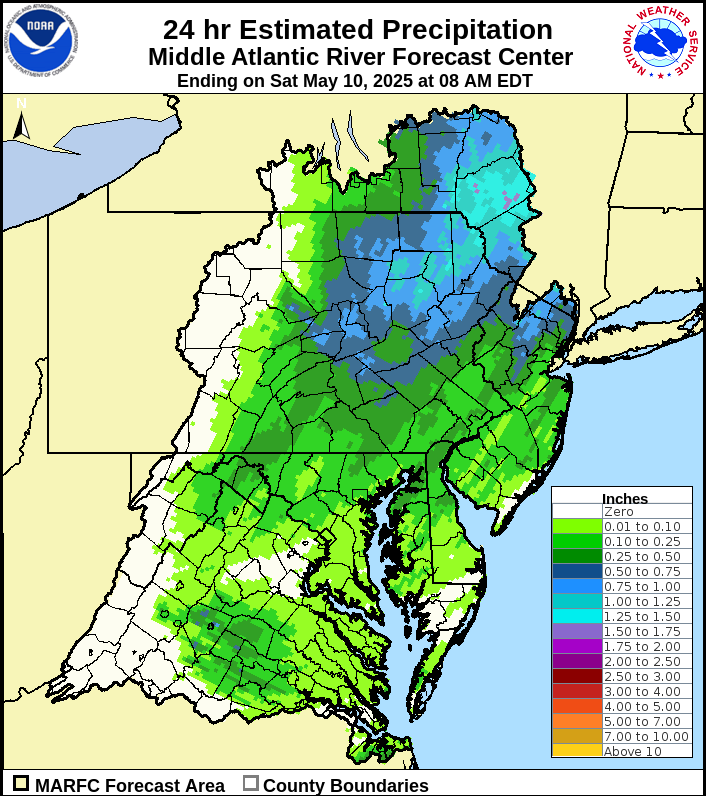 Clouds moving through on satellite and we should get some sun with the clearer skies out in W. Pa, but you can see some clouds over the Great Lakes associated with an upper level low pressure. This could trigger some thunderstorms for this evening.
Cooler weather today, temperatures have dropped over 10 degrees in some locations since yesterday
NWS High temps today about 80 degrees
Enjoy your day!