Summer-like day, hot and humid
Temperatures near 90 degrees today
Chance of strong to severe storms late in the evening in the city
Best chance of strong storms in C. Pa
Current Radar
Mostly some light stuff showing up on radar this morning. Right now the activity is in the western portion of the state near the cold front.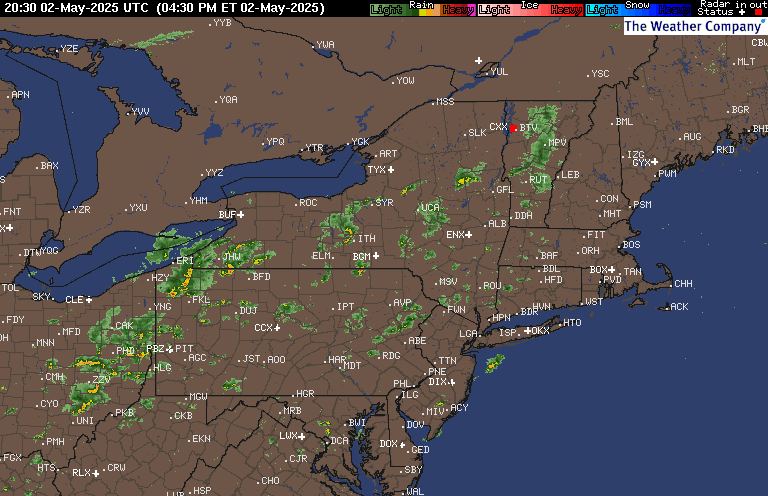 Surface Chart
Cold front out west entering the area. There will also be a little bit of a boundary in C. Pa ahead of the main cold front that will ignite storms that forms this afternoon during the heating of the day. We will likely see formation of 2 distinct lines of thunderstorms this afternoon.
High Temperatures
Almost 90 degrees today in the city, with the added humidity it will feel like 92-93.
Severe Storms
Best chance of strong to severe storms is out west, but there could be some lingering strong storms in Philly late this evening after the line breaks apart. Expecting some flooding rains in C. Pa with the lines of storms.
Forecast Model
The HRRR – a high resolution short range model- indicates a 2 line structure for the storms this evening. There could be flash flooding, gusty winds, and slight chance of hail. Best chance is in NEPA but it could reach down to Reading/Allentown/Lehigh Valley.
Thank you for reading and stay weather aware!