Briefing
Warm front has moved through
AM showers, clearing this afternoon
Evening isolated thunderstorm possible
High temps approaching 90 degrees
Discussion:
Warm Front pushed through the region this morning, bringing with it some heavier rain and some rumbles of thunder. This warm front will continue to move northeast through the morning. In turn, winds will start to shift and become more westerly.
Radar shows the wet weather pushing off to the northeast with some lingering showers for our area.
Total precip from this morning shows widespread 0.1-0.5″ of rain with a few isolated spots of 0.75″+ in the heavier cells.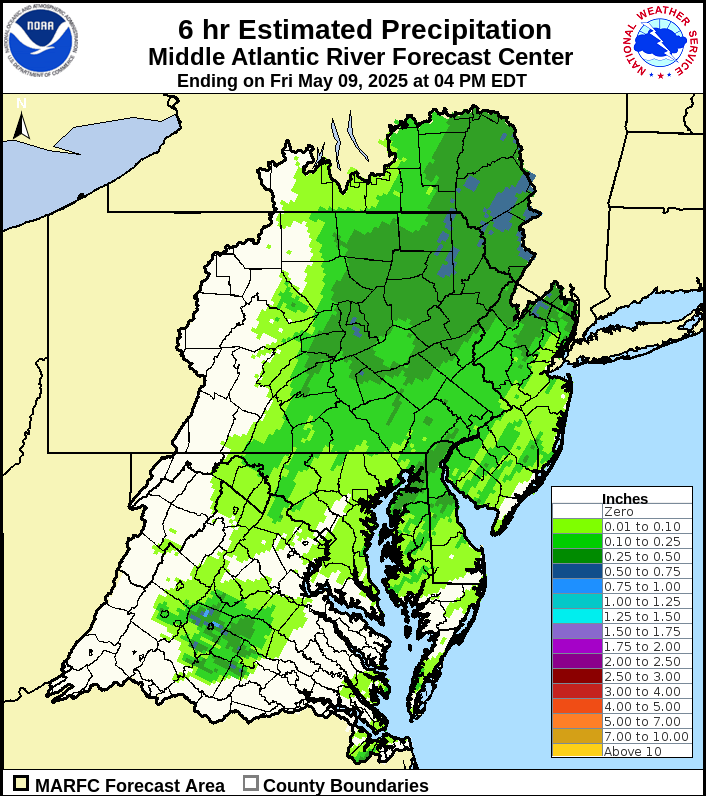 Satellite shows the warm front quite clearly and things are clearing up a bit to our west and spread eastward through the day.
Temperature forecast for the day shows mostly 80s throughout the area and possibly some 90s in D.C, Baltimore, and we could see it happen in other parts of MD, DE. Definitely a taste of summer today.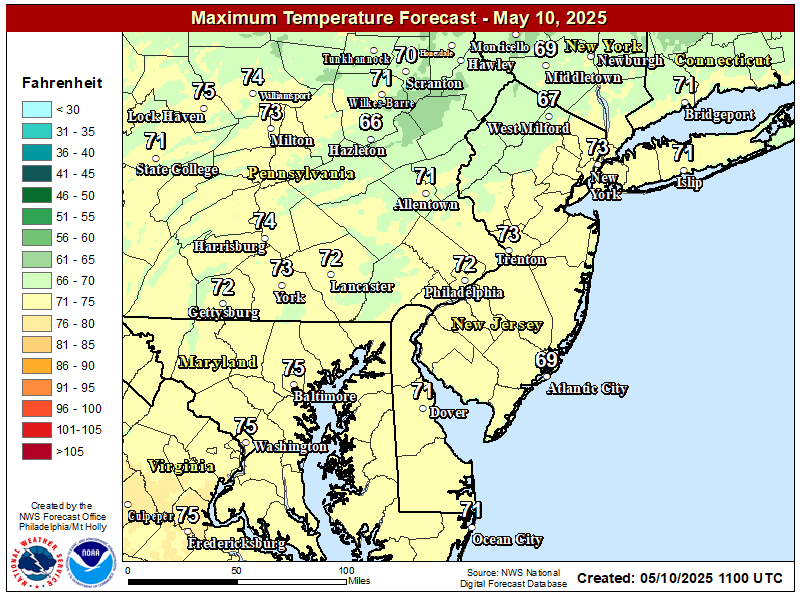 There is still an outside shot of a thunderstorm this afternoon, mainly for NNJ and SNY into SNE.
Otherwise we will primarily be dealing with summer-like temperatures today. I know many were looking forward to the weather actually feeling like summer, so here it is.
---
For those with asthma or air quality sensitivity, this week will be a good week to limit outdoor activity, especially Thursday – Saturday.
Moderate air quality index today with moderate Ozone being the culprit.
We will also be turning up a level on the excessive heat risk today, which combined with the humidity will result in a limited, but not extensive, heat risk for this afternoon.
If you would like to read the whole weekly outlook posted yesterday, click the button below for that post.
---
---
---
Follow me on twitter