Winter Weather Advisory this morning for freezing rain
Clearing this afternoon
Highs in low 40s
Surface Chart
Large low pressure system in the Great Lakes that will give way to our storm developing over the Rockies for tomorrow night/Friday. There are some light rain showers moving through, but with temps at or below freezing, there has been some freezing rain accrual in some locations.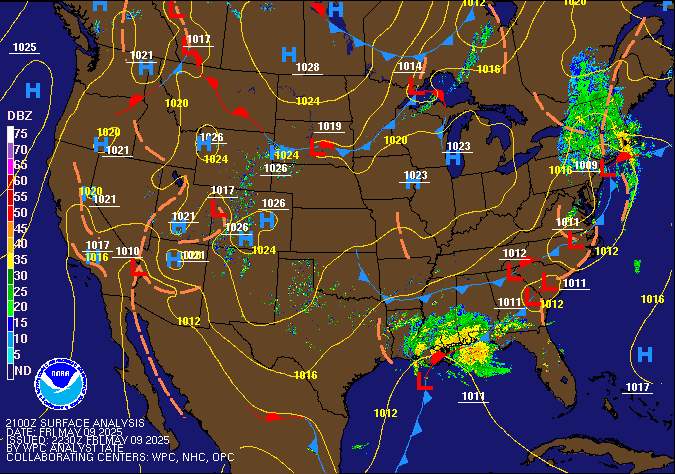 High Temperatures
We will climb to the low 40s this afternoon after the light showers depart.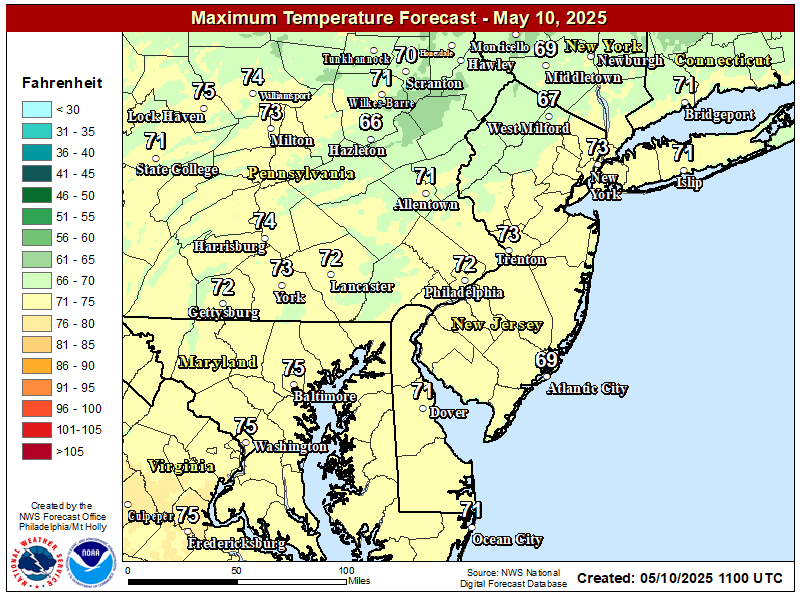 A Brief Look Ahead
As stated above, there is a chance for light snow late tomorrow night into Friday. The latest models coming in are showing a general 1-3″/2-4″ of snow. The latest NAM has snow showers entering PA and then dissipating as the coastal develops well to the south and east and the precipitation shield breaks down in our area into the more favorable SNE location. We still have some time to resolve this quick moving system.