So today with the relatively quiet weather (in Philly!), I wanted to take a look at the long range and see what is in store for the rest of May into early June. The general theme appears to be warmer weather with some cold shots mixed in.
Out first stop will be the 250mb weekly zonal winds:
Over the last week we have enhanced westerly winds over the central and E. Pacific associated with an extended East Asian Jet. We've had anti-cylconic wave breaking events From the W. N Pacific into the Central N. Pacific. And we will see low pressure once again collapse down the W. US coast and into the Rockies.
Same view but last week and we can see the movement of our pressure systems.
These are long wave trough movements that evolve over time. And this will contribute to our weather next week. The set-up post-Memorial Day weekend looks similar for the Plains as it did today/yesterday. Prepare for another chance of tornado outbreak.
Further east, things favor a SE ridge.
Taking a look at the 500 hPa weekly anomalies and we can see where things are headed again for the next week.
After this, it appears that it will be quite likely for that C. Pac ridge to remain in place, save for cycles of waxing and waning. It may be a fixture for a few weeks time.
Most of the models are latching on to the idea and the latest diagnostics from the CPC are keeping things warm along the eastern seaboard.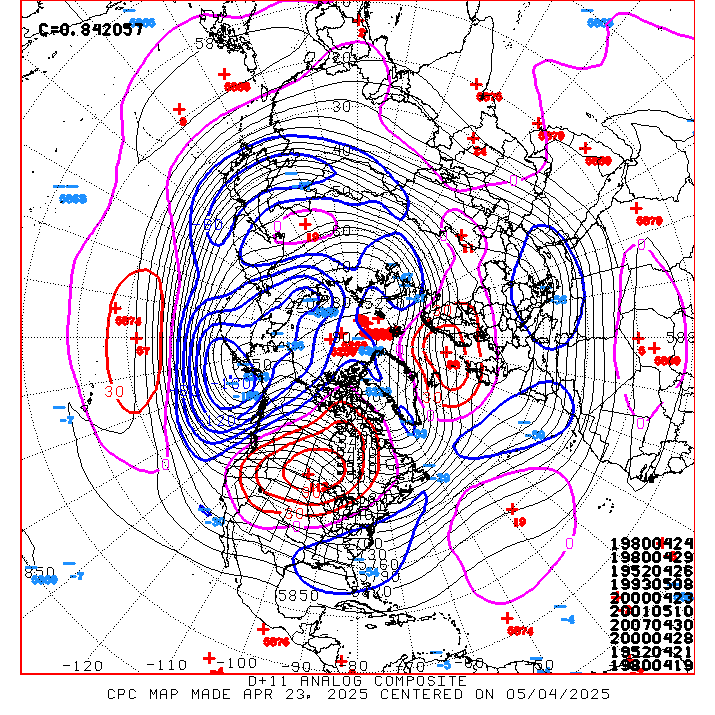 MJO/OLR
OLR anomalies are fairly weak with some consistency in the dateline convection. Forecasts remain steady regarding the OLR/tropical forcing location.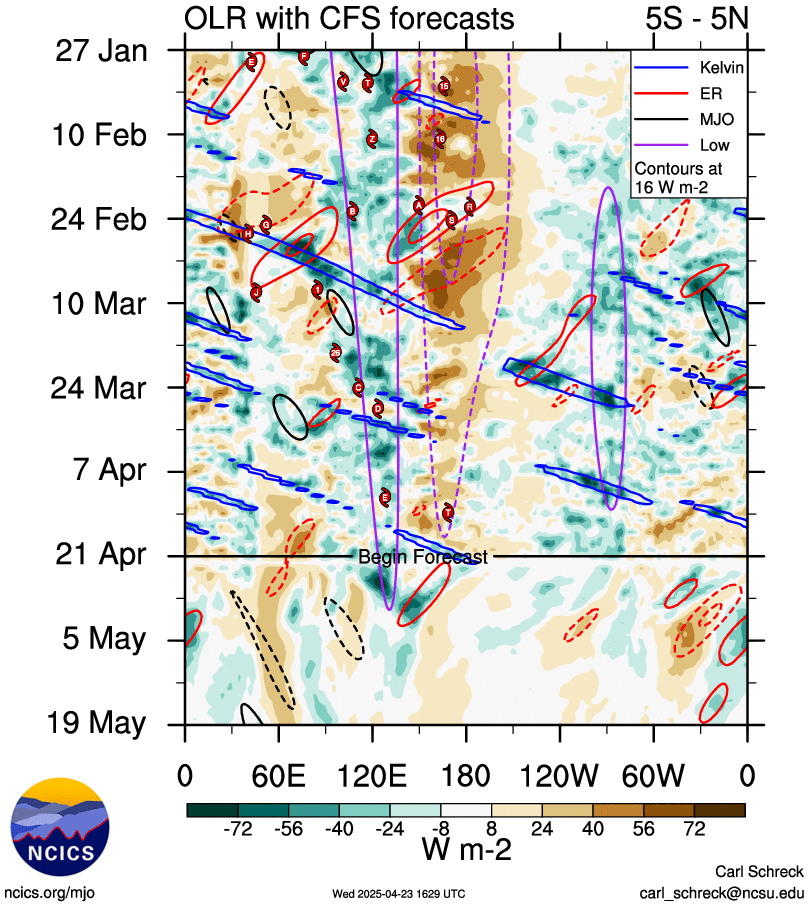 The 200 hPa velocity potentials show movement past the Dateline later in August and de-coupling from the OLR and 850 mb winds over the next several weeks.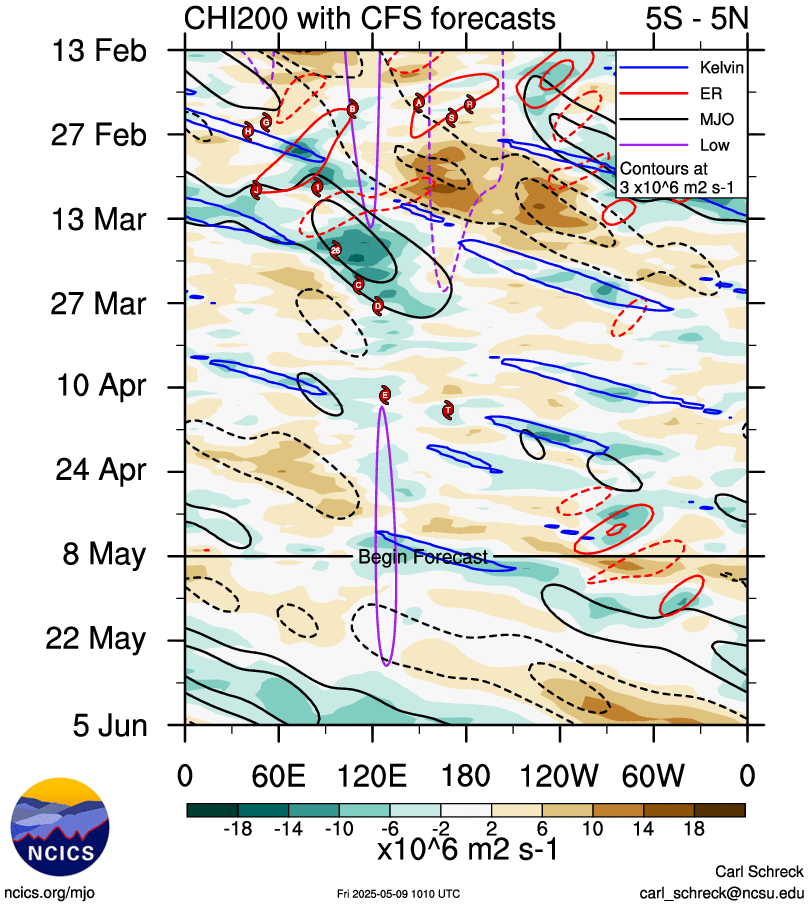 So it is no surprise the MJO is forecasted to briefly touch Phase 1 and then weaken, perhaps entering into the "circle of death", but regardless weak enough that substantial U.S impacts over the next few weeks will be mitigated.
The forecast does call for increased negative velocities and negative OLR in the Indian Ocean beginning late May into the early part of June, so that's something to keep an eye on. Increased tropical activity in the IO can have downstream consequences to our weather (and the Atlantic tropical basin!). For now, we will leave it be.
What we will be seeing is the NH pattern continue to evolve, allowing for those W. US troughs and E. US ridges with some transient relief in-between.
It seems with the roaring C. Pacific winds and amplified meridional pattern, the C. US will be experience periods of severe weather activity for the next 2 or so weeks. E US should stay on the warmer side overall.
Pattern Through 1st week of June
That's all for now!