Today will feature summer-like temperatures again and a chance for isolated thunderstorms.
Below is an image from the HRRR on forecasted temps and you can see we will be in the 80s this afternoon.
Currently in the area we are already in the 80s in the city, upper 70s outside the city.
Latest Surface Map shows low pressure area over the GL with ripples along the NE and Middle-Atlantic. Its difficult to see with this map, but there is an indentation in Maryland that will be the focal point for thunderstorm activity this afternoon.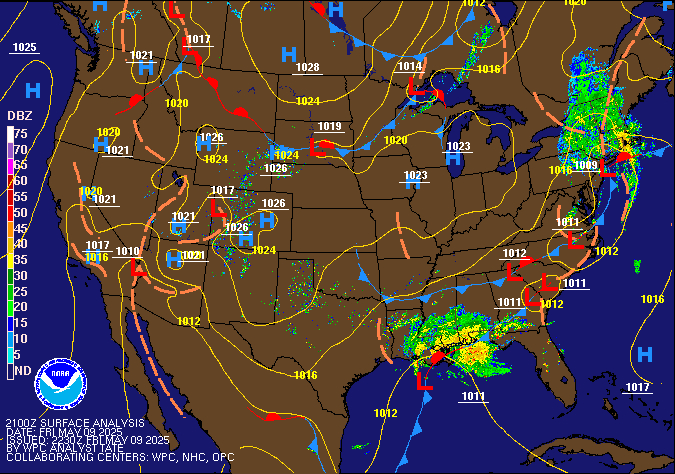 Latest HRRR forecast
As you can see there will be a chance for pop-up thunderstorms this afternoon. I would expect to see them developing near the city on south, but up towards the Lehigh Valley they can still see thunderstorms as well. There is also an outside shot of gusty winds and small hail, but nothing compared to what the Central Plain may see later today.
Tomorrow it will be turning cooler and more comfortable, high temperatures may struggle to reach 70!
Keep an eye to the sky today and I hope you have a wonderful Monday!